WHAT: A fun packed programme designed for Girls!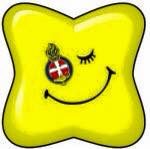 FOR WHO: For Girls aged 3 to 18
WHEN: Tuesday evenings (sections according to age)
WHERE: Church Halls
MORE INFORMATION:
The Girls' Brigade (GB) motto is to "Seek, Serve and Follow Christ". In Carryduff Presbyterian GB we encourage girls to participate in activities under the four areas of the GB programme – physical, spiritual, service and education – to help them build confidence, develop skills, make friends and above all seek, serve and follow Christ. So our nights are filled with craft, marching, dance, singing, choral speaking, baking, skipping, games and Bible Class.
We meet in the church halls on Tuesday evenings in sections according to age. The Explorers are aged 3 to 7, the Juniors are aged 8 to 11 and the Seniors and Brigaders are aged 14 to 18. You can find more info about GB at www.gbni.co.uk.