WHAT: A chance for our children to learn more about the Bible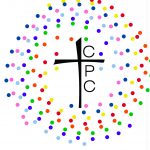 FOR WHO: Children from pre-school to Yr6
WHEN: During our Sunday Morning Service
WHERE: Church Halls
MORE INFORMATION:
Each session starts with a time of praise and prayer, then the children go into three classes where they learn about the Bible in an age appropriate way.
We are a very friendly bunch so if you come to the morning service and fall into that age group, please come and join us as we always like to see a new face
In CPC we also use the League of Church Loyalty Scheme where children over the age of 3 receive a stamp on a card for each week they attend the part of the morning service before Children's Church, or for staying the whole of the morning or evening service. Prizes are award based on the number of weeks children attend church in the year. The scheme is to further encourage children's church attendance.