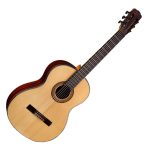 WHAT: Praise Group Practice
FOR WHO: For all!
WHEN: Friday at 7pm
WHERE: Church Halls
MORE INFORMATION:
The Praise Group gather for practice in an informal setting usually 7 pm on a Friday night. What a great way to start the weekend singing praise songs, mostly modern and preparing pieces for various services within the church. Specifically the Praise Group leads praise on the third Sunday morning of the month and fourth Sunday evening of the month along with other services throughout the year. The Praise Group is made up of all age groups and backgrounds. Praise pieces selected are about Christ, uplifting the name of our God and scripturally sound. To sing praise to our God is a privilege and a joy.
The praise group provides singers to lead praise within the church and combines with the church Choir for key services throughout the year. Practice lasts about 45 minutes to 1 hour with plenty of time for fellowship.
Life can be pretty hectic and it is understood if you cannot commit to every practice however you are most welcome to join. So come along and see if it suits you. Share your talent and gift from God in the service of singing praise.
Your prayers for the Praise Group are very much appreciated. If you want to join or are considering joining please contact Colin Webster or just come along to a practice.